Announcements
Sad News - The Delaney Family
We regret to inform you of the death of 

Randall Delaney
  
Condolences to his brother, Bill Delaney (Debra) and his entire family. 
The funeral will be May 16th in Oregon. There will be no local shiva.
There will be a regular evening services held at BSBI.
 
Beth Sholom B'nai Israel
400 East Middle Turnpike
Manchester, CT 06040
Meet the Cantorial Candidate
Friday, May 3, 2019
&
Saturday, May 4, 2019

Join us for services on
Friday, May 3rd at 6:30 pm
and Saturday, May 4th at 10am with a Luncheon to follow
to welcome our next Cantorial Candidate
​​​​​​​
Cantor Anna Silverman

Cantor Silverman has been an executive secretary, interpreter, language tutor, community leader, service leader, choir co-creator and member, and now is a Cantor.  She has had operatic training and has a very welcoming voice, including and encouraging congregational participation in her services. Even though Cantor Silverman learned about her Jewish heritage later in life, she has a strong connection and feels that she cannot exist without practicing Judaism.  She is always ready and happy to share a smile, a listening ear or comforting silence whenever it is needed. 

Listen to samples of Cantor Silverman's prayer leading and singing by clicking on the following links:
Service Selections
Haskiveinu

Learn more about Cantor Silverman by joining us
to meet her at services on May 3 & 4. 
Beth Sholom B'nai Israel
400 East Middle Turnpike
Manchester, CT 06040
What's Happening at BSBI?
April 19:
No Evening Service
​​​​​​​Sell your Hametz Deadline
April 20:
            RSVP CLOSED

April 23:
​​​​​​​
April 26:
Office Closed
May 1: May 4:
Learner's Minyan with Michelle Konigsburg
​​​​​​​May 5:
Spring Cleaning Day
Brotherhood Breakfast & Speaker
May 14: 
Monday through Thursday evenings:
7:00 PM

Friday nights:
6:30 PM 

Shabbat mornings:
10:00 AM

Occasionally service times may vary due to special events. If in doubt, call the office at 860-643-9563 or visit our online calendar.
APRIL Bulletin Available Online!

Did you know that we post each month's Chai Lights online by the 1st of the month? Click here to view the April edition ​​​​​​​and take a look at some of the great color pictures!

Interested in past bulletins? Take a look at this page on our website, which has every bulletin from the past few years in addition to the latest edition.
Please remember to click "

View Entire Message

" at the bottom of this email to see all the announcements as they do not all appear in the initial email.
EVENT

BSBI Community Seder


                                    Torah Fund Dessert


                                   
Sell Your Hametz
DEADLINE

CLOSED



                                   
April 15


                                   
April 19
Who to Contact

Dawn Steigelfest
26 Tamarac Drive
Glastonbury, CT 06033
                                   
Bea Brodie
73 Hampton Drive
Manchester, CT 06040
                                    BSBI Office or Rabbi Konigsburg
The Rabbi Richard Plavin library is starting a CD and DVD collection with a Jewish theme.  If you have any unwanted CDs and DVDs, please consider donating them to the library. All donations should be left in the library.
Sell your Hametz
April 19th, 10 AM

On Passover we are forbidden to have hametz (leaven foodstuffs) in our possession. Therefore, we plan our shopping so as to have no hametz left by Pesach. If some does remain, we burn it on the morning before Pesach. Today, however, with canned goods, liquors, and well-sealed packages, it has become impractical to discard all unused hametz.
Plan to bring your unopened hametz to the synagogue by Friday, April 14th at 11 am, so that we can take it to the Food Pantry for the needy. Alternatively, you may put it in a closed place you do not intend to use during the holiday. This hametz is then covered or locked. We then make arrangements for it to 'leave' our possession. To do this, you may designate the Rabbi to act as your agent to sell the remaining hametz to a non-Jew who makes a small down-payment and purchases it before Pesach. After the last day of Pesach, the Rabbi asks them for the balance.  If they do not wish to pay the full amount they sell it back to us through the Rabbi.
This year your hametz will be extra safe as it will be sold to Manchester Mayor, Jay Moran.
If you wish to observe this tradition, you may designate Rabbi Konigsburg as your agent for Mechirat Hametz by
Filling out
This Form
and returning it to the BSBI Office no later than 10:00 am, April 19th. 
Any donations made in conjunction with this tradition will go to Manchester Little Free Library Project.
BSBI Community Seder
April 20th, 7:30 PM

Torah Fund Dessert
Tuesday, April 23rd
7:45 PM

The Sisterhood of BSBI, as part of Women's League for Conservative Judaism, invites congregants and friends to our annual Torah Fund Dessert to support our Conservative/Masorti seminaries in New York, Los Angeles, Jerusalem, Buenos Aires and Potsdam, Germany.  Your gift helps educate our future Conservative/Masorti clergy, educators and more. 

To Contribute, Fill out This Form and send it to Bea Brodie no later than April 15th (further directions are on the form).  Checks should be made out to "Torah Fund". 
Spring Cleaning Day
Jessie's Garden
Sunday, May 5th
10:00 AM

The committee has decided this year to let the soil for Jessie's Garden rest.  After numerous problems with our produce last year, it was decided to take a year off.  The soil will be tested to see if there is something we should do.

In lieu of the garden, it was decided to do some planting of Hosta or other shade plants in the small garden by the bench, in the front of the synagogue.  It was thought a good time to do this would be on Spring Cleaning Day on May 5th. 

If you are available to help on this day please notify Carol Hatch  cadahat@comcast.net or Brina Abrahams  brinaron@sbcglobal.net.
Knit & Kvetch
Tuesday, May 14th
1:30 PM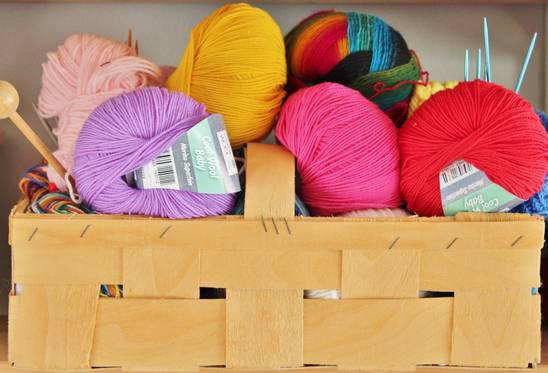 Join us as we make blankets, hats, and more for people in need! 
Annual Board Meeting
Tuesday, May 14th
7:30 PM

Save the date and plan to join us on May 14th for the BSBI Annual Meeting. Minyan will be held at 6:30 pm that evening and will be followed by a light deli dinner and the Annual Meeting.
Please RSVP online at www.myshul.org or email programming@myshul.org by May 7th if you plan on coming for dinner, and bring $8 per person to cover the cost of the food.  Please let us know if you need a vegetarian option.

All are welcome to the meeting, but you must preregister to eat!

​​​​​​​Click here to Register

New Procedure for Entry to
Beth Olam Cemetery
The new lock at Beth Olam Cemetery on Edith Road in Vernon has been installed and the key is no longer necessary.  Please follow the directions below to use the new lock:
The lock is located under the black weatherproof cover
Pull the lock over the black weatherproof cover
Turn the number to 1818-line them up with the red line
Lock will pull apart
When done, reattach the cable to lock it
​​​​​​​​​​​​​​​​​​​​​​​​​​​​Turn at least one number to secure lock
Replace the lock under the black weatherproof cover
Dedicate Our New Prayer Books
We have now made the switch to the new Siddur Lev Shalem! Similar to the Machzor Lev Shalem we use on Rosh Hashana and Yom Kippur, Siddur Lev Shalem includes informational side notes and extra readings on each page to help everyone get more out of Shabbat Tephillot (prayer). Thanks to the generosity of Risa and Roy Filkoff, we are able to provide the new siddur to everyone who comes to our services looking for inspiration.
We are now offering opportunities to dedicate these siddurim in honor of people or events in our lives or in memory of loved ones. A siddur can be dedicated for just $50 a book. We hope that everyone will participate in making these new siddurim an important addition to our services and a record of all the good people and good moments in our lives. If you would like to see a copy of the new Siddur, they are available for inspection at the synagogue.

Click here to download the dedication form!
Support BSBI with AmazonSmile!

AmazonSmile is a simple and automatic way for you to support BSBI every time you shop, at no cost to you. When you shop at smile.amazon.com , you'll find the exact same low prices, vast selection and convenient shopping experience as Amazon.com, with the added bonus that Amazon will donate a portion of the purchase price. 

Click here for details on how to set up AmazonSmile!
Click on the link below to like our page on Facebook and share BSBI with all your friends! The more you interact with our page, the more you will see on your newsfeed!

https://www.facebook.com/myshul/
BSBI has been given the opportunity to accept donations of vehicles through a partnership with Vehicles for Charity to process donated vehicles.  Consider donating your unwanted vehicle in support of BSBI.  It is easier and faster than selling it on your own and you may quilify for a tax deduction! Donors say it is a satisfying way to make a larger donation than they normally could.  Other vehicles accepted by this program include: unwanted car, truck, boat, motorcycle, RV or recreational vehicles.

Click here for details on how to donate your car
Have an announcement for the bulletin or e-mail?
Contact Tova at programming@myshul.org . If she doesn't know about it, she can't include it, and that would be a shame! Please note the bulletin deadlines in order to ensure your announcement will make it into the correct bulletin. 

Remember: If you are planning an event or meeting at BSBI, you MUST also contact Judy at admin@myshul.org as soon as possible to put it on the calendar and make sure there are no conflicts. Thanks!
The Embracing Judaism program is a pathway for the adult learner who wishes to discover or deepen Jewish knowledge.

Join Rabbi Plavin, Rabbi Konigsburg, and other Jewish educators from the Hartford area for this exciting series of educational programs. Classes meet  at the Beth El Temple in West Hartford on Thursday nights, 7:00 - 8:45 PM.  Open enrollment allows for new students at any point.

Visit  www.ibjewish.org for more information
Honoring our Faith and our Food
Sunday, April 28th
1:00-6:00 PM

Join BSBI Sisterhood and the Women's Leave of Conservative Judaism, North Atlantic Region for this educational trip to Powissett Farm in Dover, MA. 

Spots are limited so if you would like to attend, Please RSVP as soon as possible.  Checks are due no later than April 18th. 

If you would like to carpool with BSBI Sisterhood, contact Judy Meyer at jgm06074@yahoo.com or 860-644-9271

Click here for details and registration information
{{shulcloud_footer_left}}
{{shulcloud_footer_right}}
Fri, May 24 2019
19 Iyyar 5779
Tonight's Sefirah Count Is 35
היום חמשה ושלשים יום שהם חמשה שבועות לעמר
Today's Calendar
Kabbalat Shabbat

: 6:30p
Candle Lighting

: 7:54p
---
Friday Night
Kabbalat Shabbat

: 6:30p
Candle Lighting

: 7:54p
Shabbat Day
Life, The Universe and Judaism with Michael Chernicoff

: 10:00a
Shabbat Services

: 10:00a
Krieger Anniversary Kiddush
: 10:00a
Havdalah

: 8:46p
Upcoming Programs & Events
---
Candle Lighting
Havdalah
Motzei Shabbat, May 25, 8:46p
Shabbat Mevarchim
View Calendar
Fri, May 24 2019 19 Iyyar 5779