Announcements
This Week at BSBI: June 28th-July 3rd
This Week at BSBI
June 21st-26th
Please Click on "View Entire Message" at the bottom of this email
Sunday, June 28th
9:45 AM: Sisterhood Adventure Walk



Monday, June 29th
Tuesday, June 30th
12:00 PM: Lunch & Learn
7:00 PM: Minyan
​​​​​Wednesday, July 1st
Thursday, July 2nd
Friday, July 3rd
Office Closed
4:30 PM: Tot Shabbat
6:00 PM: Shabbat Service-Birthdays
​​​​​​​
Upcoming
Wednesday, July 8th @ 7:30 PM: Virtual Tour of Levi Strauss: A History of American Style exhibit
Sunday, August 2nd @ 7:30 PM: Elderly Brothers Live & Online
Honey From the Heart-Free shipping until July 22nd

Community
WLCJ 2020 Virtual Conference
Events are listed by day with links to join or call in.
A few reminders:
Join any Zoom event early to catch up with our friends.
Links for virtual meetings are in larger blue underlined font.
Scroll to the bottom of this email for general virtual login instructions
If you need additional assistance, email Judy Sawtelle admin@myshul.org
A Note From Rabbi Konigsburg

We have now been in social isolation for over 100 days. A whole new way of life has been imposed upon us. A life of wearing masks, staying six feet away from others, being careful of what we touch and being careful not to touch anyone else. We have learned about grocery deliveries and curbside pickup. Now as the pandemic comes under better control, our government is letting us slowly find our way to open up again, with certain protections to prevent another severe outbreak and with rules to prevent the spread of this virus to others as we return to a more open environment. Judaism would have us proceed with caution. If we know the dangers of COVID-19, then we need to protect ourselves and others, as best we can, from its threats. We will defeat this disease when we all work together to stop the spread of the virus and love our fellow human beings as much as we love ourselves. BSBI is working every day to find the best way for us to open up again without endangering those who rely on us for their wellbeing. If you have questions about where we stand, feel free to give me a call.

As always, if you have any questions, concerns or pastoral needs such as, need help shopping, paying bills, been recently laid off or furloughed, contact Rabbi Konigsburg at rabbenu@myshul.org
Your Jewish Community can help you. All contacts are confidential.
Sisterhood Adventure Walk
9:45 AM




Walkers should meet Ann Labb in the BSBI parking lot at 9:45 for an hour to hour-and-a-half walk to a surprise destination. Please wear a mask, drive in separate cars, and observe social distancing of 6 feet. If it rains, we will cancel.
RSVP Ann Labb
Minyan
7:00 PM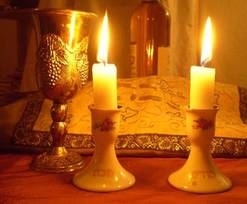 Bring your own siddur
Zoom Bible Lunch & Learn
12:00 pm-2:00 pm


Get your favorite Bible and we will meet on your device for an hour to talk about the Book of Exodus. No experience needed; it doesn't matter if you have taken the class before or not. Rabbi Konigsburg is teaching and all we need is your participation. Email Rabbi Konigsburg at Rabbenu@myshul.org if you have questions about the class.

Lunch and social time 12:00 pm - 12:30 pm
Class 12:30 pm - 1:30 pm
Extra discussion time 1:30 pm - 2:00 pm

Minyan
7:00 PM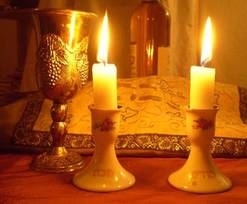 Bring your own siddur

Minyan
7:00 PM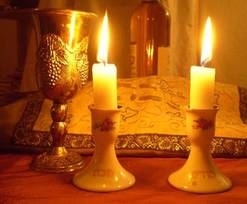 Bring your own siddur
Minyan
7:00 PM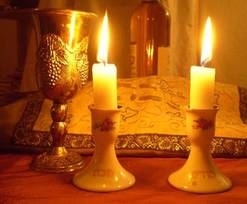 Bring your own siddur
OFFICE CLOSED
for holiday

​​​​​​​
Tot Shabbat
4:30 PM


Shabbat Service-Birthdays
​​​​​​​6:00 PM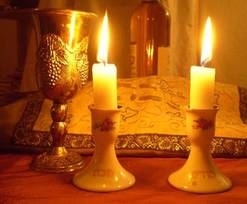 Shabbat Service Siddur

Celebrating a birthday in July? Invite your friends and family to celebrate with you BSBI friends by having them join you, from wherever they are, in our Zoom Birthday Shabbat. (We won't tell them how old you are.)
Let's Go To The Museum
Virtual Tour of the Levi Strauss: A History of American Style exhibit
Wednesday, July 8, 2020
7:30 pm



BSBI is offering a Virtual Tour of Levi Strauss: A History of American Style at The Contemporary Jewish Museum in San Francisico.
Cost $5 per household
there is a limit of 25 households so don't wait to register.
15 spots remaining
You will receive the zoom link in your confirmation email.


The Contemporary Jewish Museum will offer a thirty to a forty-five-minute live, guided virtual tour of the exhibition Levi Strauss: A History of American Style via Zoom. The tour explores the story of nineteenth-century Jewish immigrant Levi Strauss, including his journey from Bavaria to California, the establishment of Levi Strauss & Co., the history of the gold rush–era San Francisco, and the popularization of blue jeans into the twenty-first century. A CJM educator will take you for a deep virtual dive of the exhibition, including digital viewing of archival materials, images, and artifacts. The tour weaves together a story of escape from persecution, the building of San Francisco, and the creation of that iconic symbol of American style, the blue jean.

Register Now
Elderly Brothers Live & Online
Sunday, August 2, 2020
7:30 PM



T-Bone Stankus and Brian Gillie, serve up mint-condition "oldies" rock 'n' roll with perfect pitch harmonies and soulful improvisations as fresh as the originals.

Join the Elderly Brothers online for their upbeat,
move-it-or-lose-it 50's and 60's bandstand repertoire

$20 Per Household *suggested donation

The Elderly Brothers Live & Online is an online fundraiser for Beth Sholom B'nai Israel,
MARC of Manchester , and the Jewish Hartford Rapid Relief & Recovery Fund .

Elderly Brothers Live & Onilne
Judy Meyer
BSBI Sisterhood
General Virtual Login Instructions

Computer Video Instructions:
Click the link associated with each event or service. This should launch the video call. Click "Open Zoom Meeting" to join the class. If this does not work, please follow the instructions below.
Visit https://zoom.us/home?zcid=2478. You can create a free account if you'd like by clicking "Sign Up, It's Free," but this is not required.
At the top right, click "Join A Meeting."
Enter the Meeting ID (see event description).
You will then have the option to turn on/off your microphone and video camera.

Phone and Tablet Video Instructions:
If you do not have the Zoom app on your phone or tablet, visit the App Store and download the app. The app is called ZOOM Cloud Meetings.
Open the app and click on the link provided in the event description
Enter the Meeting ID: provided in the event description
You will then have the option to turn on/off your microphone and video camera.

Phone Conference Instructions:
Dial the phone number provided at the time the event is scheduled to begin.
When prompted, enter the Meeting ID (provided in the event description) using your keypad and then push #.

If you need help, email Judy Sawtelle at admin@myshul.org, and she or Tova will assist you.
Beth Sholom B'nai Israel
400 East Middle Turnpike
Manchester, CT 06040
Mon, July 13 2020
21 Tammuz 5780
Today's Calendar
---
Friday Night
Friday Night Services Zoom

: 6:00p
Candle Lighting

: 8:03p
Shabbat Day
Upcoming Programs & Events
---
Candle Lighting
Havdalah
Motzei Shabbat, Jul 18, 8:55p
Shabbat Mevarchim
View Calendar
Mon, July 13 2020 21 Tammuz 5780