Announcements
This Week at BSBI: November 15th-21st
This Week at BSBI
November 15th-21st
Please Click on "View Entire Message" at the bottom of this email
Monday, November 16th
7:00 PM: Minyan
Tuesday, November 17th
12:00 PM: Lunch & Learn
7:00 PM: Minyan
Wednesday, November 18th
7:00 PM: Minyan
​​​​​Thursday, November 19th
7:00 PM: Minyan
7:30 PM: Death & Mourning in the Jewish Tradition with Rabbi Plavin
Friday, November 20th
6:00 PM: Friday Night Service
Saturday, November 21st
10:00 AM: Shabbat Service
5:10 PM: Community Havdalah Service
Sunday, November 22nd
4:00 PM: Virtual Interfaith Service (
registration required
)
Upcoming & Ongoing
Count Your Blessings
Sisterhood Bake Sale
Jazz Fest 2020
Food Drive


Ever Cool Capital Campaign
Events are listed by day with links to join or call in.
A few reminders:
Join any Zoom event early to catch up with our friends.
Links for virtual meetings are in larger blue underlined font.
If you need additional assistance, email Judy Sawtelle admin@myshul.org
A Note From Rabbi Konigsburg

A Prayer for Our Country After the Election
by Rabbi Naomi Levy

Our nation has chosen a new leader
To guide us forward in this challenging time.
Help us, God, to unite our great country
In the wake of a contentious election.
Teach us to listen to one another,
To heal our divisions and to restore hope.
The days that lie before us will not be easy,
But they are ours to shape.
Let them be days of repair,
Days when we will stem the tide of this horrific pandemic,
Days when we will join together
To build a new future.
For some of us the results of this election are a cause for great celebration,
For others the results are a deep disappointment.
Our charge today must be to rise above conflict,
To rise above our differences,
And welcome in a new time of understanding,
A new time of caring and empathy,
Decency and support.
Bless us God, with ears to hear,
Hearts to love,
And hands to reach across party lines,
So that we can ensure liberty and dignity for all.

Land of opportunity and dreams
We vow to protect our blessed democracy
And to safeguard the freedom that is our birthright.
We pledge our allegiance
To every soul in need
And every child praying for a better tomorrow.
Bless America, God,
With peace, prosperity, and with justice for all, Amen.

And I add my "Amen" as well

Shabbat Shalom,

Rabbi Konigsburg


As always, if you have any questions, concerns or pastoral needs such as, need help shopping, paying bills, been recently laid off or furloughed, contact Rabbi Konigsburg at rabbenu@myshul.org
Your Jewish Community can help you. All contacts are confidential.
Monday-Thursday,
November 16th-19th
Minyan
7:00 PM



Bring your own siddur
Lunch & Learn
12:00 PM

Our most popular class begins this year by continuing our study of the book of Leviticus. We will learn a chapter a week as we try to understand what the Torah has to teach us. We join together for lunch at noon on Tuesdays, beginning on Oct. 20, 2020 and our study session begins at 12:30. Join us as we untangle the bible's knottiest problems. New learners are invited to join us for both the lunch and the learning.and will be made to feel welcome.

Lunch and social time 12:00 pm - 12:30 pm
Class 12:30 pm - 1:30 pm
Extra discussion time 1:30 pm - 2:00 pm
Death & Mourning in the Jewish Tradition with Rabbi Plavin
7:30 PM

Two sessions on the rituals and meaning of the way Judaism looks at death. From the moment of death to the first yahrzeit, a look into the customs and halacha to honor the dead and support the mourners.
Nov. 12 and 19 at 7:30 pm (after Minyan)
Friday Night Shabbat Service
6:00 PM

Bring your own siddur
Shabbat Service
10:00 AM


Bring your own siddur

Morning Service begins at 10:00 AM
Torah Study will directly follow Shacharit
There will be no brea
Community Havdalah Service
5:10 PM

Join us for this 10 minute service to say goodbye to Shabbat
and begin the new week.
Interfaith Virtual Service
4:00 PM


Keynote Speaker: Cori Mackey
Executive Director, Center for Leadership and Justice
"To know grief is to know gratitude"

Register for this FREE SERVICE


The annual Interfaith Service is open to the public. Please share
This Flyer with your friends and family so that they can also participate
Count Your Blessings
Turkey Drive


Please join us in supporting our synagogue's "Turkey Fund" so that Thanksgiving Baskets can be delivered to needy families in our community. Because people are hungry not only at holiday time but throughout the year, the funds we raise now give ongoing help to the MACC Food Pantry, HVCC, and the Jewish Services Food Pantry.
Count Your Blessings Donation Form
Sisterhood Bake Sale



In lieu of a physical bake sale this year, Sisterhood will be having a virtual "bake sale" and would like you to participate! We will be compiling a "Desserts of BSBI Cookbook" with your favorite recipes which will be given out at a later date.

Send your donation with THIS FORM to Sally Ivaldi to submit your favorite recipe for the cookbook.
SAVE THE DATE
JAZZ FEST 2020
December 5th
7:30 PM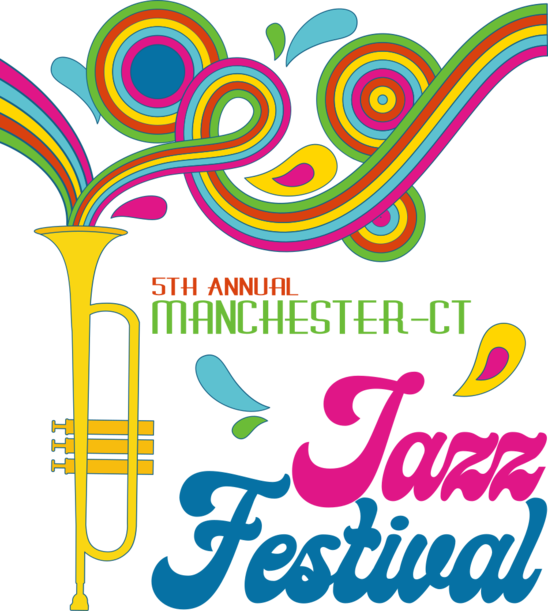 Sponsor and Ticket Purchase are now available

More information, including performer biographies, can be found on our Website
Food Drive


We would like to continue our food drive through the fall. The food pantries in our area are experiencing an increase in clients at these difficult times. In these times of Covid we will have our shopping cart outside the front door, after the High Holidays, from 10am-1pm on Monday, Tuesday and Thursday. Please bring food if you can in these trying times.
Ever Cool Campaign Update

Beth Sholom B'nai Israel
400 East Middle Turnpike
Manchester, CT 06040
Wed, November 25 2020
9 Kislev 5781
Today's Calendar
---
Friday Night
Candle Lighting

: 4:03p
Friday Night Services Zoom

: 6:00p
Shabbat Day
Upcoming Programs & Events
---
Candle Lighting
Havdalah
Motzei Shabbat, Nov 28, 5:03p
Erev Chanukah
View Calendar
Wed, November 25 2020 9 Kislev 5781