Announcements
This Week at BSBI: November 22nd-28th
This Week at BSBI
November 22nd-28th
Please Click on "View Entire Message" at the bottom of this email
A Note From Rabbi Konigsburg

This week we will observe and celebrate Thanksgiving. It will be a bit more unusual this year because of the pandemic. We can't share our dinner with family and friends and we can't share our favorite dishes. We are fortunate that we have programs like Zoom and Facetime so we can see each other even if we can't be together in person. In the last pandemic, all we could do was write a letter. We have come a long way in the past 100 or so years.

We also know that, beside Zoom, there is much that we have to be grateful for. Our good health can no longer be taken for granted. The health of loved ones is constantly on our minds. There are other blessings as well. A roof over our heads, food on the table, the love of family and the support of friends. Judaism says that there are at least 100 reasons to be grateful (and say a blessing in gratitude) every day. 100 things we should thank God for daily.

So make this your homework for the holiday. Take some paper and pen (or open your word processor) and make a list of 100 things you are grateful for today. Sometimes it is hard to get started but once you get the hang of it, the gratitude just pours out of you. Don't be surprised if you write down more than 100, and don't be surprised if the next day you can think of almost 100 more. Being thankful is not just a one day a year event. We need to show our gratitude to God for all the many blessings we enjoy in this world and in our lives.

May we learn to say "Thank you" not just on one day, but everyday, to those who make our good lives possible, and for God who showers so many divine blessings on us every day.

Happy Thanksgiving.

Rabbi Konigsburg


As always, if you have any questions, concerns or pastoral needs such as, need help shopping, paying bills, been recently laid off or furloughed, contact Rabbi Konigsburg at rabbenu@myshul.org
Your Jewish Community can help you. All contacts are confidential.
Count Your Blessings
Turkey Drive


Please join us in supporting our synagogue's "Turkey Fund" so that Thanksgiving Baskets can be delivered to needy families in our community. Because people are hungry not only at holiday time but throughout the year, the funds we raise now give ongoing help to the MACC Food Pantry, HVCC, and the Jewish Services Food Pantry.
Count Your Blessings Donation Form
JAZZ FEST 2020
December 5th
7:30 PM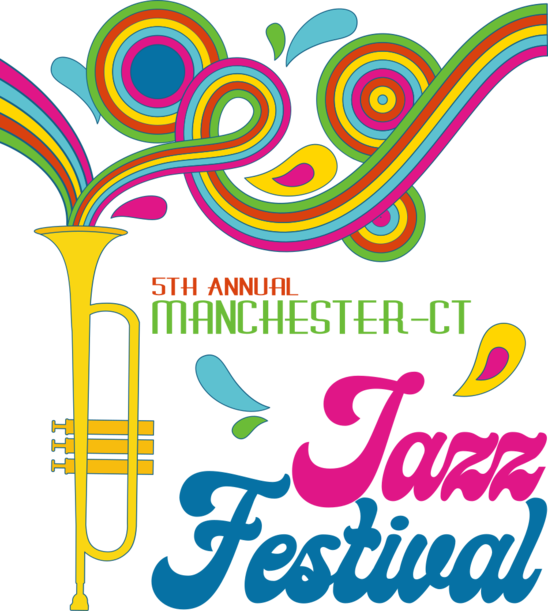 Sponsor and Ticket Purchase are now available

More information, including performer biographies, can be found on our Website
Sisterhood Bake Sale



In lieu of a physical bake sale this year, Sisterhood will be having a virtual "bake sale" and would like you to participate! We will be compiling a "Desserts of BSBI Cookbook" with your favorite recipes which will be given out at a later date.

Send your donation with THIS FORM to Sally Ivaldi to submit your favorite recipe for the cookbook.
Greater Manchester Peace & Justice Committee Needs Your Urgent Help!

The Greater Manchester Peace & Justice Committee (GMPJ) urgently needs your help! They are in search of a space to open a warming center in or near Manchester.
The goal is to find a meeting room that can be used overnight throughout the winter months.
The GMPJ has an agreement with a nonprofit that already runs a food pantry, soup kitchen, community center, clothing bank, and 3 homeless shelters in Vernon. There's funding. The space will be insured. There's staff and a pool of volunteers. We just need a room. Please spread the word.
The need is great, and the timing urgent. We mustn't have people freezing for lack of a space this winter.
If you know of a space, or if you know another person who might know of a space, please contact us.
Thank you
This Week's Schedule & Service Links
Sunday, November 22 (Kislev 6)
4:00p Interfaith Service (Ends at 6:00p)

Monday, November 23 (Kislev 7)
7:00p Mincha/Maariv

Tuesday, November 24 (Kislev 8)
12:00p Lunch & Learn
7:00p Mincha/Maariv
7:30p Sisterhood Board Meeting

Wednesday, November 25 (Kislev 9)
7:00p Mincha/Maariv

Thursday, November 26 (Kislev 10)
Happy Thanksgiving

Erev Shabbat, November 27 (Kislev 11)
4:03p Candle Lighting
6:00p Friday Night Services Zoom

Shabbat, November 28 (Kislev 12)
10:00a Shabbat Services
5:03p Havdalah
5:05p Community Havdalah Service (Ends at 5:20p)

Interfaith Service
:
Sunday, November 22 4:00pm-6:00pm
Minyan
: Monday, November 23-Thursday, November 26 7:00pm
Lunch & Learn
: Tuesday, November 24 12:00pm-1:30pm
Friday Night Service
: Friday, November 27 6:00pm
Shabbat Service
: Saturday, November 28 10:00am
Community Havdalah Service:
Saturday, November 28 5:05pm-5:20pm
Sisterhood Adventure Walk :
Walkers should meet Ann Labb in the BSBI parking lot at 9:45 for an hour to hour-and-a-half walk to a surprise destination. Please wear a mask, drive in separate cars, and observe social distancing of 6 feet. If it rains, we will cancel. RSVP Ann Labb, - Sunday, November 29 9:45am-11:00am
Food Drive


We would like to continue our food drive through the fall. The food pantries in our area are experiencing an increase in clients at these difficult times. In these times of Covid we will have our shopping cart outside the front door, after the High Holidays, from 10am-1pm on Monday, Tuesday and Thursday. Please bring food if you can in these trying times.
Ever Cool Campaign Update

Beth Sholom B'nai Israel
400 East Middle Turnpike
Manchester, CT 06040
Mon, January 25 2021
12 Shevat 5781
Today's Calendar
---
Friday Night
Candle Lighting

: 4:43p
Friday Night Services Zoom

: 6:00p
Shabbat Day
Upcoming Programs & Events
---
Candle Lighting
Havdalah
Motzei Shabbat, Jan 30, 5:45p
Tu B'Shvat
View Calendar
Mon, January 25 2021 12 Shevat 5781