Announcements
BSBI Bi-Weekly Announcements 1/9/19-1/23/19
What's Happening at BSBI?

January 13:
Social Action Committee Meeting

*January 14, 28, & February 4*: 

January 16: 
BSBI Board of Directors Meeting

January 19: 

January 27: 
Sisterhood Adventure Walk

January 29: 
February 2:
Brotherhood Shabbat Service

February 3:
World Wide Wrap
Brotherhood Breakfast & Speaker

February 8:
Winter Family Shabbat Dinner
February 9:
Monday through Thursday evenings:
7:00 PM

Friday nights:
6:30 PM 

Shabbat mornings:
10:00 AM

Occasionally service times may vary due to special events. If in doubt, call the office at 860-643-9563 or visit our online calendar.
January Bulletin Available Online!

Did you know that we post each month's Chai Lights online by the 1st of the month? Click here to view the January edition ​​​​​​​and take a look at some of the great color pictures!

Interested in past bulletins? Take a look at this page on our website, which has every bulletin from the past few years in addition to the latest edition.
There have been some changes in the office so that we can better help you.  These changes include different extensions for office staff.  We encourage you to listen to the menu to direct you to the correct person. 

New Extensions:

For Office Manager, Judy: Ext. 103 or press 4
For Marketing Coordinator, Tova: Ext. 100 or press 0
For Bookkeeper, Eileen: Ext. 107 or press 6
Please note that the Winter Mini Lecture Series dates have changed as the speaker is not available on Martin Luther King Day, January 28th.  

The lectures will take place on Monday January 14, January 28 and February 4.
We would like to share a facebook post from the Manchester Police Department reminding residents to be aware of who they are giving access to their homes.  While this post is specific to Manchester, we have heard reports that the same scam has occurred in other towns as well and we want to make sure our members are aware and safe. 

"It was reported that two individuals asked to enter a home at 145 Pine St., claiming that they needed to run the water and check the water meter.  The resident remained with the two individuals and it does not appear any further crime occurred.
We want to remind residents before you allow someone claiming to be from the Water Department into your home to ask for a Town of Manchester ID and that Town employees will normally be in a vehicle with a Town of Manchester insignia (some supervisors do not have the insignia) and CT Registration Plates ending in "MA." If you are unsure about a Water Department Employees identity call 860-647-3201,  860-647-3111 or the Police Department 860-645-5500.
Please report any suspicious activity regarding impersonation of Town of Manchester Water Department employees.  Other agencies in the region are also reporting suspicious individuals posing as water department employees.  It is unknown if these incidents are related at this time"
BSBI has been approached with an opportunity to work with local students to help educate them on the events of the Holocaust. Their English teacher, Kristen, would like to connect her students with survivors or family members of survivors to become "pen-pals".  Her hope is that in addition to the students getting a unique insight, they will gather stories to eventually publish. 

​​​​​​​
If you are interested in participating in this project or would like more information, please contact Tova at 860-643-9563 ext 100 or at programming@myshul.org
Sisterhood Shabbat
January 19, 2019
10:00 AM
Guest Speaker: Dar Nadler

Jewish National Fund - Zionism in the 21st century

Jewish National Fund has evolved way beyond trees and is now engaged with building the state of Israel. Today, JNF is invested mainly in Negev and Galilee and is leading in the fields of building communities, encouraging people to live in the Negev and Galilee, developing employment opportunities, investing in the field of special needs and disabilities and is leading on an international level in the field of state of the art water solutions.

Join us for luncheon following the service.

Download the Flyer Here

There is no charge to this event, however so that we will be able to prepare enough food and not run out,
Please RSVP to Sally Ivaldi:
email: Pinehurst16@cox.net 
Phone#: 860-647-8186
Winter Family Shabbat Dinner
Friday, February 8, 2019

Sisterhood Film Night
The Band's Visit
Saturday, February 9, 2019
7:00 PM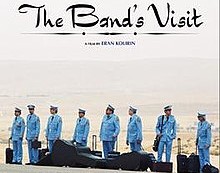 The 8 men of an Egyptian band arrive in Israel having been booked to play at an Arab Cultural Center only to find out they have arrived in the wrong town in the middle of the Negev Desert with no transportation out until the following day.
Watch as they are taken in by the Israeli townspeople, form bonds, and
share a sense of unspoken longing and loneliness.

"The Band's Visit" has not provided any of the narrative payoffs we might have
expected, but has provided something more valuable: An interlude involving two
"enemies," Arabs and Israelis, that shows them both as only ordinary people
with ordinary hopes, lives and disappointments. It has also shown us two souls
with rare beauty.          ~Roger Ebert

Free Event-Suggested Donation

For more information, contact
Rima at: rimarainbow@cox.net, Phone- 860 649 8507 or
Ann at: anlabbpro@aol.com, Phone-1413 244 8184.
Knit & Kvetch
Tuesday, February 12th
1:30 PM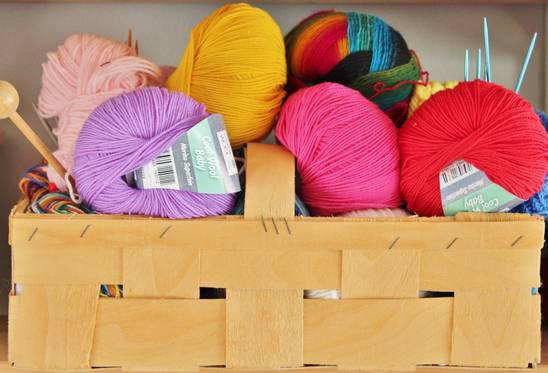 Join us as we make blankets, hats, and more for people in need! 
To download the registration form for any of the upcoming Continuing Education programs, Click Here


*For Lunch & Learn and BSBI Academy Series:
You may attend any of these sessions for $10 per class or purchase a Hall Pass to attend as many as you want.  The pass is $50 per person, $75 if you sign up with a study partner.  You may register in advance or just show up with your payment.  One pass is good for both series.*
Lunch & Learn
Meets Tuesdays from 12:00-1:30pm
Next class:
Tuesday, January 15
Tuesday, January 22
Instructor: Rabbi Konigsburg
Bring your own kosher dairy lunch.
Starting with Genesis, a weekly chance to explore the plain and hidden lessons of the bible.
BSBI Academy
Meets Tuesdays from 7:30-8:30pm
Next classes: 
Tuesday, January 15-Ethics of Inclusion
Tuesday, January 22-Surrogacy & Ethics in Relationships
What is the relationship between ethics and religion?  If people can act ethically without believing in God, do they need Judaism to live a moral life? Join our quest to lead an ethical life with an understanding that the challenges posed by contemporary realities should be informed by the richness of the Jewish tradition.
January Mini Lecture Series
The Bible and the Ancient World

All Lectures at 7:30 PM
With Dr. Deena Grant, Associate Professor of Jewish Studies at Hartford Seminary

Jan. 14, 2019
Genesis and the Ancient Creation Myths

Jan. 28, 2019
The Biblical and Extra-Biblical Floods

Feb. 4, 2019
What Archeology has to teach us about Kings David and Solomon.

Snow date: to be determined if necessary
Fee: 
$30 Full Series
$15 Student Full Series
$12 per lecture purchased at the door
$5 for student per lecture purchased at the door

To Register, download the form Here
or register online Here
George & Lillian Sandals Lecture
Featuring Rabbi Edward Feld
The Making of a Mahzor and a Siddur
Tuesday, March 5, 2019

6:00 PM Dinner
7:00 PM Minyan
7:30 PM Dessert & Lecture

Adults: $20
Under 18: $15
Dessert & Lecture only: $5

RSVP by February 25th!
E-mail Mimi Kalman at mimrk524@gmail.com or 860-649-3890
For further information contact Susan Goodwin at 860-646-3200

Download the flyer and registration form Here
New Procedure for Entry to
Beth Olam Cemetery
The new lock at Beth Olam Cemetery on Edith Road in Vernon has been installed and the key is no longer necessary.  Please follow the directions below to use the new lock:
The lock is located under the black weatherproof cover
Pull the lock over the black weatherproof cover
Turn the number to 1818-line them up with the red line
Lock will pull apart
When done, reattach the cable to lock it
​​​​​​​​​​​​​​​​​​​​​​​​​​​​Turn at least one number to secure lock
Replace the lock under the black weatherproof cover
Dedicate Our New Prayer Books
We have now made the switch to the new Siddur Lev Shalem! Similar to the Machzor Lev Shalem we use on Rosh Hashana and Yom Kippur, Siddur Lev Shalem includes informational side notes and extra readings on each page to help everyone get more out of Shabbat Tephillot (prayer). Thanks to the generosity of Risa and Roy Filkoff, we are able to provide the new siddur to everyone who comes to our services looking for inspiration.
We are now offering opportunities to dedicate these siddurim in honor of people or events in our lives or in memory of loved ones. A siddur can be dedicated for just $50 a book. We hope that everyone will participate in making these new siddurim an important addition to our services and a record of all the good people and good moments in our lives. If you would like to see a copy of the new Siddur, they are available for inspection at the synagogue.

Click here to download the dedication form!
Support BSBI with AmazonSmile!

AmazonSmile is a simple and automatic way for you to support BSBI every time you shop, at no cost to you. When you shop at smile.amazon.com , you'll find the exact same low prices, vast selection and convenient shopping experience as Amazon.com, with the added bonus that Amazon will donate a portion of the purchase price. 

Click here for details on how to set up AmazonSmile!
Click on the link below to like our page on Facebook and share BSBI with all your friends! The more you interact with our page, the more you will see on your newsfeed!

https://www.facebook.com/myshul/
BSBI has been given the opportunity to accept donations of vehicles through a partnership with Vehicles for Charity to process donated vehicles.  Consider donating your unwanted vehicle in support of BSBI.  It is easier and faster than selling it on your own and you may quilify for a tax deduction! Donors say it is a satisfying way to make a larger donation than they normally could.  Other vehicles accepted by this program include: unwanted car, truck, boat, motorcycle, RV or recreational vehicles.

Click here for details on how to donate your car
Have an announcement for the bulletin or e-mail?
Contact Tova at programming@myshul.org . If she doesn't know about it, she can't include it, and that would be a shame! Please note the bulletin deadlines in order to ensure your announcement will make it into the correct bulletin. 

Remember: If you are planning an event or meeting at BSBI, you MUST also contact Judy at admin@myshul.org as soon as possible to put it on the calendar and make sure there are no conflicts. Thanks!
The Embracing Judaism program is a pathway for the adult learner who wishes to discover or deepen Jewish knowledge.

Join Rabbi Plavin, Rabbi Konigsburg, and other Jewish educators from the Hartford area for this exciting series of educational programs. Classes meet  at the Beth El Temple in West Hartford on Thursday nights, 7:00 - 8:45 PM.  Open enrollment allows for new students at any point.

Visit  www.ibjewish.org for more information
{{shulcloud_footer_left}}
{{shulcloud_footer_right}}
Sun, June 16 2019
13 Sivan 5779
Today's Calendar
---
Friday Night
Kabbalat Shabbat

: 6:30p
Candle Lighting

: 8:10p
Shabbat Day
Life, The Universe and Judaism with Michael Chernicoff

: 10:00a
Shabbat Services

: 10:00a
Havdalah

: 9:02p
Upcoming Programs & Events
---
Candle Lighting
Havdalah
Motzei Shabbat, Jun 22, 9:02p
Shabbat Mevarchim
View Calendar
Sun, June 16 2019 13 Sivan 5779