Announcements
BSBI Bi-Weekly Announcements 3/6/19-3/20/19
What's Happening at BSBI?
March 9:​​​​​​​March 11:
Peace and Justice Committee Meeting
March 12:March 15:
*
RSVP by March 11*
March 15 & 16:
Meet the Cantorial Candidate,
Cantor Wayne Krieger
​​​​​​​
March 17:March 20 & 21:
Purim Services and celebrations. 
March 31:
Sisterhood Adventure Walk
April 5 & 6:
RSVP by March 29
April 20:
Early Bird RSVP March 31
            Final RSVP date April 7
Monday through Thursday evenings:
7:00 PM

Friday nights:
6:30 PM 

Shabbat mornings:
10:00 AM

Occasionally service times may vary due to special events. If in doubt, call the office at 860-643-9563 or visit our online calendar.
March Bulletin Available Online!

Did you know that we post each month's Chai Lights online by the 1st of the month? Click here to view the March edition ​​​​​​​and take a look at some of the great color pictures!

Interested in past bulletins? Take a look at this page on our website, which has every bulletin from the past few years in addition to the latest edition.
Please remember to click "

View Entire Message

" at the bottom of this email to see all the announcements as they do not all appear in the initial email.
Brotherhood Kabbalat Shabbat
Friday, March 15th

Service will begin at 6:30 PM followed by dinner at approximately 7:30 PM

Featuring the Cantorial Candidate, Cantor Wayne Krieger

RSVP *EXTENDED* March 11, 2019
Contact Dave Alter at 860-729-6803 to RSVP
Even if your payment will be delayed, please let
Brotherhood know that you would like to attend by
​​​​​​​ 5:00 PM on Monday, March 11. 


Please RSVP to this event by downloading the registration form Here
Meet the Cantorial Candidate
Friday, March 15th at 6:30 PM
Saturday, March 16th at 10:00 AM

Join us for service on Friday March 15th followed by Brotherhood Kabbalat Shabbat

(RSVP Required for dinner, $20 per person)

and Oneg Shabbat on Saturday March 16th as we meet our Cantorial Candidate, Cantor Wayne Krieger.  Cantor Krieger will be participating in Brotherhood's Kabbalat Shabbat service on Friday and in the Saturday morning Shabbat service.  Saturday's service will be followed by an Oneg Shabbat

(RSVP requested, contact the office at 860-643-9563)

.
 
To RSVP to

Brotherhood Kabbalat Shabbat

,
please contact Dave Alter at 860-729-6803
by​​​​​​​ 5:00 PM on Monday, March 11.


Even if your payment will be delayed, we must know you plan to attend.


 

Cantor studied at the Hartt College of Music and Montclair State. Over the last thirty years he served as a Cantor, Jewish Educator, Religious School Director, composer and storyteller. He is an accomplished singer, pianist and guitarist. His sense of humor and positive energy are at the core of his relaxed teaching style.
There have been some changes in the office so that we can better help you.  These changes include different extensions for office staff. 
We encourage you to listen to the menu to direct you to the correct person. 


New Extensions:

For Office Manager, Judy: Ext. 103 or press 4
For Marketing Coordinator, Tova: Ext. 100 or press 0
For Bookkeeper, Eileen: Ext. 107 or press 6
The Rabbi Richard Plavin library is starting a CD and DVD collection with a Jewish theme.  If you have any unwanted CDs and DVDs, please consider donating them to the library. All donations should be left in the library.
Social Action Shabbat
Saturday, March 9th
10:00 AM

"We were strangers in a strange land"
Sponsored by BSBI Social Action
 
We will be focusing on local efforts in the resettlement of refugees to our community.
 
Guest Speaker: Jean Silk
Jean Silk is Coordinator of JCARR, the Jewish Community Alliance for Refugee
Resettlement, a partnership of five synagogues that serves as a sponsor for refugee families in New Haven, Connecticut. She oversees task forces carrying out all aspects of refugee resettlement: welcoming, housing, employment, health care, education, cultural orientation, transportation, and legal services. JCARR's volunteers are called upon to respond to a wide variety of problems and challenges refugee families encounter.


Following services everyone is invited to a luncheon, where there will be a panel discussion with Carrie Berman along with other local volunteers and families recently resettled in the Hartford area. They will be discussing the challenges of resettlement and the rewards of assisting this process.

*REGISTRATION CLOSED*
Peace and Justice Committee Meeting
Monday, March 11th
7:00 PM
The newly formed Manchester Interfaith Peace and Justice Committee will be meeting Monday, March 11 at 7pm at Beth Sholom B'nai Israel. The intent of the group's meeting is to discuss local peace and justice needs, communicate current activities, and to potentially pool our resources to meet needs.The Manchester Interfaith Peace and Justice Committee, which has been meeting at North United Methodist Church since Dec 2018, has recently held an immigration talk with a resettled Syrian family, and is planning a Spring Narcan training to prepare people to respond to opioid overdose victims. All are welcome to join the conversation March 11.
Knit & Kvetch
Tuesday, March 12th
1:30 PM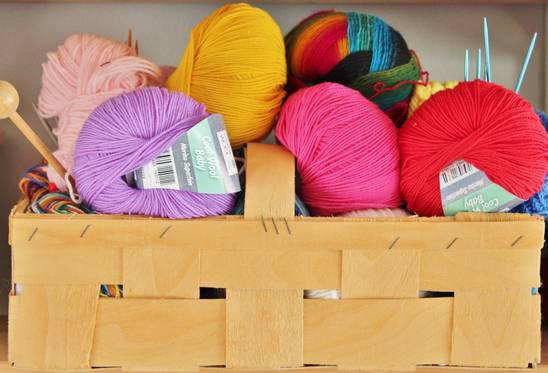 Join us as we make blankets, hats, and more for people in need! 
RLWRS Purim Bake Sale
Sunday, March 17th

RLWRS students will be holding a Purim bake sale on Sunday, March 17, from 9:30am to noon. Come help us raise money for charity and fulfill the Purim mitzvot of mishloach manot (gifts of food to friends) and matanot l'evyonim (charity)! 

If you would like to bake a kosher treat for the sale, please contact Cantor Bolts by March 10.
Purim Celebrations
March 20 & 21

Wednesday, March 20
5:00 PM....Dinner
6:00 PM....Megillah Reading

Costs:
$10 per BSBI Member Family
$15 per non-BSBI Member Family

Wear your best costume (optional), bring anything that makes noise (Groggers provided when needed) and join us for our Ma'ariv service, a parade of children in costume and a full Megillah reading!
Thursday, March 21
8:00 AM.....Shacharit Purim service featuring morning Megillah Reading

Come Celebrate with us!

To download the registration form for any of the upcoming Continuing Education programs, Click Here


*For Lunch & Learn and BSBI Academy Series:
You may attend any of these sessions for $10 per class or purchase a Hall Pass to attend as many as you want.  The pass is $50 per person, $75 if you sign up with a study partner.  You may register in advance or just show up with your payment.  One pass is good for both series.*
Lunch & Learn
Meets Tuesdays from 12:00-1:30pm
Next class:
Tuesday, March 12th
Tuesday, March 19th

Final Lunch & Learn will be Tuesday, March 19th
Instructor: Rabbi Konigsburg
Bring your own kosher dairy lunch.
Starting with Genesis, a weekly chance to explore the plain and hidden lessons of the bible.
Torah Study Shabbat
April 5 & 6
With Guest Scholar Rabbi Mychal B. SpringerSchedule: 
Friday, April 5th
6:00 PM.....Service
7:00 PM.....Dinner (Reservation only)
8:15 PM.....
Saul M. & Rebecca B Silverstein Lecture 
"
Vulnerability as a Path to the Divine"
Saturday, April 6th
10:00 AM.....Service
Kiddush Luncheon-no charge but response is requested
1:15 PM.....
Rabbi Jeshaia and Hilde Schnitzer memorial Lecture
"
Cultivating Resilience
" 
New Procedure for Entry to
Beth Olam Cemetery
The new lock at Beth Olam Cemetery on Edith Road in Vernon has been installed and the key is no longer necessary.  Please follow the directions below to use the new lock:
The lock is located under the black weatherproof cover
Pull the lock over the black weatherproof cover
Turn the number to 1818-line them up with the red line
Lock will pull apart
When done, reattach the cable to lock it
​​​​​​​​​​​​​​​​​​​​​​​​​​​​Turn at least one number to secure lock
Replace the lock under the black weatherproof cover
Dedicate Our New Prayer Books
We have now made the switch to the new Siddur Lev Shalem! Similar to the Machzor Lev Shalem we use on Rosh Hashana and Yom Kippur, Siddur Lev Shalem includes informational side notes and extra readings on each page to help everyone get more out of Shabbat Tephillot (prayer). Thanks to the generosity of Risa and Roy Filkoff, we are able to provide the new siddur to everyone who comes to our services looking for inspiration.
We are now offering opportunities to dedicate these siddurim in honor of people or events in our lives or in memory of loved ones. A siddur can be dedicated for just $50 a book. We hope that everyone will participate in making these new siddurim an important addition to our services and a record of all the good people and good moments in our lives. If you would like to see a copy of the new Siddur, they are available for inspection at the synagogue.

Click here to download the dedication form!
Support BSBI with AmazonSmile!

AmazonSmile is a simple and automatic way for you to support BSBI every time you shop, at no cost to you. When you shop at smile.amazon.com , you'll find the exact same low prices, vast selection and convenient shopping experience as Amazon.com, with the added bonus that Amazon will donate a portion of the purchase price. 

Click here for details on how to set up AmazonSmile!
Click on the link below to like our page on Facebook and share BSBI with all your friends! The more you interact with our page, the more you will see on your newsfeed!

https://www.facebook.com/myshul/
BSBI has been given the opportunity to accept donations of vehicles through a partnership with Vehicles for Charity to process donated vehicles.  Consider donating your unwanted vehicle in support of BSBI.  It is easier and faster than selling it on your own and you may quilify for a tax deduction! Donors say it is a satisfying way to make a larger donation than they normally could.  Other vehicles accepted by this program include: unwanted car, truck, boat, motorcycle, RV or recreational vehicles.

Click here for details on how to donate your car
Have an announcement for the bulletin or e-mail?
Contact Tova at programming@myshul.org . If she doesn't know about it, she can't include it, and that would be a shame! Please note the bulletin deadlines in order to ensure your announcement will make it into the correct bulletin. 

Remember: If you are planning an event or meeting at BSBI, you MUST also contact Judy at admin@myshul.org as soon as possible to put it on the calendar and make sure there are no conflicts. Thanks!
The Embracing Judaism program is a pathway for the adult learner who wishes to discover or deepen Jewish knowledge.

Join Rabbi Plavin, Rabbi Konigsburg, and other Jewish educators from the Hartford area for this exciting series of educational programs. Classes meet  at the Beth El Temple in West Hartford on Thursday nights, 7:00 - 8:45 PM.  Open enrollment allows for new students at any point.

Visit  www.ibjewish.org for more information
Can You Hear It?
Anti-Semitic Dog Whistles Today
Wednesday, March 6, 2019
7:00 PM

Aryeh Tuchman of ADL's Center on Extremism will decode and contextualize the new language and imagery of anti-Semitism, from white supremacists and anti-Semites across the political spectrum.

$10 per person | Registration required
Free parking

RSVP Here



Questions? Contact Terry Sidera at tsidera@adl.org.

Creative Seder
Sunday, March 24th
3:00 PM

{{shulcloud_footer_left}}
{{shulcloud_footer_right}}
Fri, May 24 2019
19 Iyyar 5779
Tonight's Sefirah Count Is 35
היום חמשה ושלשים יום שהם חמשה שבועות לעמר
Today's Calendar
Kabbalat Shabbat

: 6:30p
Candle Lighting

: 7:54p
---
Friday Night
Kabbalat Shabbat

: 6:30p
Candle Lighting

: 7:54p
Shabbat Day
Life, The Universe and Judaism with Michael Chernicoff

: 10:00a
Shabbat Services

: 10:00a
Krieger Anniversary Kiddush
: 10:00a
Havdalah

: 8:46p
Upcoming Programs & Events
---
Candle Lighting
Havdalah
Motzei Shabbat, May 25, 8:46p
Shabbat Mevarchim
View Calendar
Fri, May 24 2019 19 Iyyar 5779