Announcements
BSBI Announcements
What's Happening at BSBI?
May 31-June 1:June 2:
June 8: 
RSVP by June 3 by clicking the link above

June 9:
10:00 am, Shavuot Morning Service
6:30 pm, Shavuot Evening Service
June 10:
Office closed for Shavuot
10:00 am, Shavuot Service/Yizkor
June 11: June 12:June 17:
Sisterhood/Hadassah Book Club
June 25:
Sisterhood Board Meeting & Installation
​​​​​​​June 27:July 26:
​​​​​​​
August 4: 
Monday through Thursday evenings:
7:00 PM

Friday nights:
6:30 PM 

Shabbat mornings:
10:00 AM

Occasionally service times may vary due to special events. If in doubt, call the office at 860-643-9563 or visit our online calendar.
MAY Bulletin Available Online!

Did you know that we post each month's Chai Lights online by the 1st of the month? Click here to view the June/July edition ​​​​​​​and take a look at some of the great color pictures!

Interested in past bulletins? Take a look at this page on our website, which has every bulletin from the past few years in addition to the latest edition.
Please remember to click "

View Entire Message

" at the bottom of this email to see all the announcements as they do not all appear in the initial email.
Event

6/8, Tikkun Leil Shavuot
____________

6/12, Abitz-Angel Memorial Golf Tournament

____________

6/27, Hershey Felder as Irving Berlin at
Hartford Stage

____________

7/26, Sisterhood Summer Kabbalat Shabbat Garden Service and Dinner

____________

7/4, Hartford Yard Goats Jewish Heritage Day with BSBI Brotherhood 
RSVP by:

Monday, June 3

____________





____________

Thursday, June 5




____________

Monday, July 22





____________

Friday, July 12
RSVP to:

BSBI office or myshul.org
____________

Click Here
or download the registration
form Here
____________

BSBI office




____________

Download the registration form
Here or contact
Brina Abrahams
at brinaron@sbcglobal.net
____________
Download the registration form Here or contact Steve Cohen at cttoxdoc@gmail.com
Save the Date!

August 25th, 2019
BSBI 10th Anniversary Celebration
Stay tuned for Details
Women's League for Conservative Judaism sells beautiful Jewish calendar diaries every year for $10 each. They fit easily into your purse, and they open like a book to show two weeks at a time, with room for entries. They contain blessings over candles, the Birkat HaMazon, a traveler's prayer, dates of Jewish holidays, and information about our Women's League regions and about Torah Fund. We will be putting in an order soon.
Please let Judy Meyer know if you want to order one — or more than one at jgm06074@yahoo.com . The order deadline is June 25th. 
Meet the Cantorial Candidate
Cantor Anna Chapman May
Friday, May 31st & Saturday, June 1st

Join us for services on Friday, May 31st and Saturday, June 1st to welcome our next Cantorial Candidate

Cantor Anna Chapman May

Anna Chapman is passionate about Jewish music and liturgy and is excited to be completing her fifth and final year at the Jewish Theological Seminary H. L. Miller Cantorial School. Born in Brooklyn, New York, she has been a lifelong New Yorker except for two years she spent in Israel, where she lived and worked as a librarian at the Hebrew Union College, Jerusalem Campus.  The daughter of a classical pianist, she grew up in Brooklyn surrounded by music, playing piano, and singing in chorus. During her years at JTS, Anna has served as a student cantor at Congregation Brothers of Israel in Newtown, PA as well as Congregation Beth El in New London, CT. Last year she performed in the Dellheim cantorial concert "From Bima to Broadway" at Congregation Beth Tzedec in Calgary, Alberta. She has also performed in cantorial concerts at the Jewish Theological Seminary and in New London, CT. Last Summer she completed an intensive Summer long unit of Clinical Pastoral Education, working as a chaplain intern at Project ORE, a program providing lunch and social services for marginalized seniors.

You can learn more about Cantor Chapman on her website by  Clicking Here  
or by joining us on May 31st and June 1st to meet her.
Tikkun Leil Shavuot
Saturday, June 8th

Dinner: 6:30 pm
Service: 7:15 pm
Study Sessions: 8:30 pm
Dessert: 10:00 pm

The classes are as follows: 
Class

Ruth: The Story of Hesed
___________________

At Dawn I Seek You: Music of the Pilgrimage
___________________

Revelation: The Finite meets the Infinite
Instructor

Rabbi Barry Schlesinger
___________________

Cantor Bolts

___________________

Rabbi Konigsburg
Knit & Kvetch
Tuesday, June 11th
1:30 PM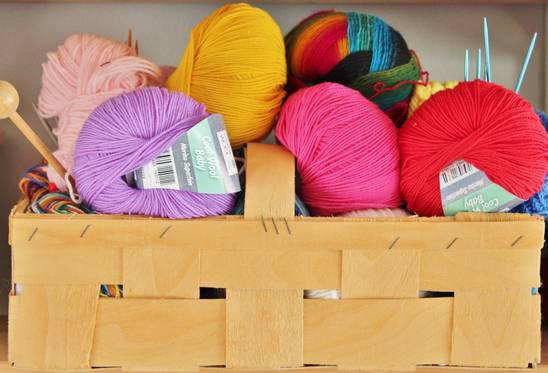 Join us as we make blankets, hats, and more for people in need! 
Abitz-Angel Memorial Golf Tournament
Wednesday, June 12th

Hershey Felder as Irving Berlin
Hartford Stage
Thursday, June 27th
7:30 pm

Hershey Felder as Irving Berlin is the musical story of an immigrant boy who gave a country its voice. Reflecting upon Berlin's humble beginnings as the child of immigrants to his rise as one of America's iconic songwriters, the production features several of the composer's most recognizable songs

Contact the BSBI office to reserve your tickets by June 5th
Tickets are on a first-come first-served basis
$30 – Super Saver
$84 – Gold
$95 – Premium Gold
$18 – Under 18 and Full-time students
*Price includes a very small upcharge … proceeds benefit BSBI
Sisterhood Summer Kabbalat Shabbat Garden Service & Dinner
Friday, July 26th
6:30 pm

Services will be held at 6:30 pm outside in the garden followed by a Shabbat dinner
Dinner will be kugel, quiche, salads and dessert
*please note any food allergies or sensitivities we need to be aware of*

Fill out THIS FORM and return it with your check made out to BSBI Sisterhood to Brina Abrahams to reserve your tickets by June 22nd
New Procedure for Entry to
Beth Olam Cemetery
The new lock at Beth Olam Cemetery on Edith Road in Vernon has been installed and the key is no longer necessary.  Please follow the directions below to use the new lock:
The lock is located under the black weatherproof cover
Pull the lock over the black weatherproof cover
Turn the number to 1818-line them up with the red line
Lock will pull apart
When done, reattach the cable to lock it
​​​​​​​​​​​​​​​​​​​​​​​​​​​​Turn at least one number to secure lock
Replace the lock under the black weatherproof cover
Dedicate Our New Prayer Books
We have now made the switch to the new Siddur Lev Shalem! Similar to the Machzor Lev Shalem we use on Rosh Hashana and Yom Kippur, Siddur Lev Shalem includes informational side notes and extra readings on each page to help everyone get more out of Shabbat Tephillot (prayer). Thanks to the generosity of Risa and Roy Filkoff, we are able to provide the new siddur to everyone who comes to our services looking for inspiration.
We are now offering opportunities to dedicate these siddurim in honor of people or events in our lives or in memory of loved ones. A siddur can be dedicated for just $50 a book. We hope that everyone will participate in making these new siddurim an important addition to our services and a record of all the good people and good moments in our lives. If you would like to see a copy of the new Siddur, they are available for inspection at the synagogue.

Click here to download the dedication form!
Support BSBI with AmazonSmile!

AmazonSmile is a simple and automatic way for you to support BSBI every time you shop, at no cost to you. When you shop at smile.amazon.com , you'll find the exact same low prices, vast selection and convenient shopping experience as Amazon.com, with the added bonus that Amazon will donate a portion of the purchase price. 

Click here for details on how to set up AmazonSmile!
Click on the link below to like our page on Facebook and share BSBI with all your friends! The more you interact with our page, the more you will see on your newsfeed!

https://www.facebook.com/myshul/
BSBI has been given the opportunity to accept donations of vehicles through a partnership with Vehicles for Charity to process donated vehicles.  Consider donating your unwanted vehicle in support of BSBI.  It is easier and faster than selling it on your own and you may quilify for a tax deduction! Donors say it is a satisfying way to make a larger donation than they normally could.  Other vehicles accepted by this program include: unwanted car, truck, boat, motorcycle, RV or recreational vehicles.

Click here for details on how to donate your car
Have an announcement for the bulletin or e-mail?
Contact Tova at programming@myshul.org . If she doesn't know about it, she can't include it, and that would be a shame! Please note the bulletin deadlines in order to ensure your announcement will make it into the correct bulletin. 

Remember: If you are planning an event or meeting at BSBI, you MUST also contact Judy at admin@myshul.org as soon as possible to put it on the calendar and make sure there are no conflicts. Thanks!
Thank you from Leket Israel
The thank-you note below  explains beautifully the wonderful work that is being accomplished by Leket Israel, one of the three organizations that benefited equally from your generous donations to our recent Pesach Project. The other two organizations were Mazon, which feeds the hungry in the United States, and, of course, our Sisterhood, which helps our congregation.  

I encourage you to view the inspirational YouTube link at the bottom. Please also be aware that you can contact Leket for a tour whenever you visit Israel. 
     
Sisterhood appreciates the generosity of all of you who participated in our Pesach Project this year!  We also appreciate the hard work of Lisa Plavin and her committee for making this project a success for the third year in a row. Thanks to Lisa, the committee, and all of you for bringing this project to fruition! 
     
Judy Meyer 
President 
BSBI Sisterhood 



Leket Israel received the Sisterhood Beth Sholom B'nai Israel's donation for $2,900.  Our sincere thanks again for the generous support.
 
I thought this may interest you and provide  a glimpse of some of those benefitting from your  support of our food rescue and distribution activities. 
 
Through 3 Tel Aviv based non profit organizations, La Sova, Sela/Pesia's Kitchen  and  LOFT/Otzma ve Koach Leket Israel is providing a daily hot meal to 510 primarily adult men that are in various stages of homelessness and rehabilitation.  The food has been rescued from hotels, army bases and corporate cafeterias in the Gush Dan and Sharon regions.
 
If we take LOFT/Otzma ve Koach as an example, we are providing a daily hot meal to 140 men living in their  7 shelters in the Tel Aviv area.  Each hostel cares for a different population group at need, those who have recently been released from prison, those with  a history of mental illness, and those with a history of substance abuse.  Some of the residents are short term (the homeless who are given a bed, a shower and meal) and  some are going through rehab.    In addition to those who are live  in,  LOFT/Otzma ve Koach is also feeding those coming off the street for a meal.  Overall we are providing LOFT/Otzma ve Koach with over 210 meals a day.
 
This clip features the director of the organization who himself was homeless as a teenager and went through the juvenile courts etc.  
 
Our thanks again  to the Sisterhood for the support.
Paul
 
 
Paul Leiba
VP Resource Development
Leket Israel
The Embracing Judaism program is a pathway for the adult learner who wishes to discover or deepen Jewish knowledge.

Join Rabbi Plavin, Rabbi Konigsburg, and other Jewish educators from the Hartford area for this exciting series of educational programs. Classes meet  at the Beth El Temple in West Hartford on Thursday nights, 7:00 - 8:45 PM.  Open enrollment allows for new students at any point.

Visit  www.ibjewish.org for more information
{{shulcloud_footer_left}}
{{shulcloud_footer_right}}
Sun, May 24 2020
1 Sivan 5780
Tonight's Sefirah Count Is 46
היום ששה וארבעים יום שהם ששה שבועות וארבעה ימים לעמר
Today's Calendar
---
Upcoming Programs & Events
---
Candle Lighting
Havdalah
Motzei Shabbat, May 30, 8:51p
Rosh Chodesh Sivan
View Calendar
Sun, May 24 2020 1 Sivan 5780