High Holidays 5780
Tickets Please
We send tickets to all our members for the High Holidays and ask them to bring their tickets with them to services in order to make sure that our services are safe and secure. We have volunteers check tickets, and we have Manchester Police officers present who may not know everyone in the congregation. Please understand that when we check your ticket at the door we are not asking you to "pay to pray" but to make sure that all who enter our building are known and properly identified.
Meet our High Holiday Cantor
Cantor Steven Bernstein
A lifetime Connecticut resident, Steven grew up in Windsor and attended the Bess & Paul Sigel Hebrew Academy in Bloomfield. Steven developed the theater bug in high school and—while performing in such musicals as Bye Bye Birdie, Hello, Dolly!, and Anything Goes—was encouraged by his friends and family to pursue singing as—if not a professional occupation—at least an amateur avocation. Steven attended Yeshiva University, where he majored in Judaic Studies, Speech & Drama, and English Literature. Following college, Steven's passion for performance was placed on hold while he pursued a career in Library Science. Steven received a Master's in Library Science and a Professional Degree in Information Studies from Southern Connecticut State University. He has worked as a Hebraic Catalog Librarian at Yale University and the Jewish Theological Seminary of America. He is currently a Catalog Librarian at Central Connecticut State University. A familiar face at BSBI, Steven is married to Ilana Bernstein (née Plavin), and together they have three sons: Yeshaiah, Moshe, and Ezra. Steven served as Interim High Holiday Cantor at Beth Sholom B'nai Israel in 2015 and 2016 and is delighted to be returning this year.
Rosh Hashana: Sunday, September 29-Tuesday, October 1
Sunday, September 29
Candle Lighting
Evening Service
An apples and honey reception sponsored by Sally Ivaldi will follow the service
Monday & Tuesday
September 30 &
October 1
Schacharit Service
Torah Service
Shofar Service
Tashlich (Monday)
Mincha/Maariv (Monday)
Monday Candle Lighting
6:18 PM
7:00 PM
8:30 AM
9:40 AM
10:30 AM
5:45 PM
6:30 PM
7:16 PM
Tashlich
Monday, September 30
5:45 PM
On Rosh Hashanah, Monday, September 30th, members of Beth Sholom B'nai Israel and their guests will meet at the brook in front of North United Methodist Church (corner of Parker and Jordt Streets, a block from BSBI) to observe the custom of Tashlich at 5:45 PM. With song, prayer, and bread, we will join together to symbolically cast away our sins and begin the year with a clean slate. If you have not participated in Tashlich in the past, this is a good year to begin.
Tashlich (Hebrew, meaning "casting off") is a practice on Rosh Hashanah to go to a large, natural body of flowing water, such as a river, lake, sea or ocean, and throw some bread, or a similar food item, into the water, symbolically casting off the sins of the previous year. We invite you to join us with your whole family to participate in this special service. Please bring some bread to "cast on the water".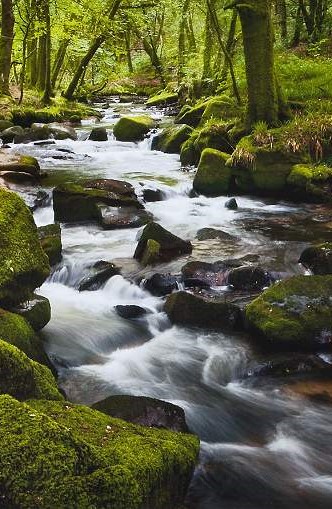 Kever Avot
Sunday, October 6
10:00 AM
It is a long-standing tradition to visit the graves of loved ones between Rosh Hashanah and Yom Kippur. This visit is traditionally referred to as Kever Avot, literally "Parents' Graves." At this holiday time it is appropriate to remember those who are now gone from our family with this visit. We will hold a brief memorial service at our Temple Beth Sholom Memorial Park on Sunday, October 6th, at 10:00 AM. In this age of dispersed families, many people have parents buried in distant parts of the country or overseas. In some cases, children of Holocaust martyrs do not know where their parents' remains are to be found. All participants will have the opportunity to include the names of loved ones remembered on this occasion.
A Special Visit by Cantor Anita
Reuven and I will spending the High Holy Days in Narragansett, RI this year. After Rosh Hashana, our plan is to drive to Manchester for the weekend to visit congregants and other friends. It's been over 4 years since we moved to Florida! We'll be attending services on Shabbat eve and morning (that's Oct. 4-5) and would love to see as many congregants as possible ("old" and new). Please consider coming to a service or arranging to see us outside of Shabbat services. We're very excited to visit!

Cantor Anita Schubert
Yom Kippur: October 8 & 9
Tuesday, October 8
Kol Nidre
Candle Lighting
On Kol Nidre night, please bring a bag of groceries for the hungry prior to 6:30 PM
Wednesday, October 9
Shacharit Service
Torah Service
Sermon & Yizkor
Mincha
Neilah
Maariv
Sounding of Shofar
5:45 PM
6:02 PM
9:00 AM
10:30 AM
12:00 PM
4:00 PM
5:30 PM
6:30 PM
6:53 PM
Sukkot
October 13-15
Sunday, October 13
Erev Sukkot Evening Service........ 6:30 pm
Monday, October 14
Morning Service..... 10:00 am
Evening Service..... 6:30 pm
Tuesday, October 15
Morning Service..... 10:00 am
No Evening Service
Sukkot is the joyous culmination of the holiday season. It is the third of the three Pilgrimage Festivals, the other two being Pesach and Shavuot. While Pesach is overwhelmingly a home holiday, and Shavuot is mainly a synagogue holiday, Sukkot has observances that make it both home and synagogue-centered.
If you want to build a Sukkah at home, which is a wonderful way to fully observe the holiday with family and friends, contact the rabbi for instruction. Also, check out the website http://www.sukkot.com/ for excellent kits.
Services for Sukkot will be held according to the following schedule. The Arba Minim (etrog and lulav sets) will be used in the morning services Monday and Tuesday, October 14th and 15th of the holiday. On the other days, except on Shabbat, the blessing is recited at home.
Hoshana Rabba
Join us at 9:00 AM on Sunday, October 20 as we bring the High Holiday season to a stirring conclusion with a creative Hoshana Rabba service.
Simchat Torah
Monday, October 21 & Tuesday, October 22

Simchat Torah is "CRAZY HAT NIGHT". We invite everyone to join us wearing their craziest hat.
It is a night of fun and celebration of Torah.
No object in our tradition has more holiness than the Torah scroll. On Simchat Torah we dance with the scrolls as we do the pro-cessions around the sanctuary at both the evening and morning services. We will also unfurl the entire scroll so we may surround the entire congregation in its holiness. From Genesis to the end of Deuteronomy, the holy, hand-written letters of the Torah scroll will be on display. We will do a quick review of the Torah, touching on the most significant verses.
Join us for the exciting happening on Simchat Torah night, Monday, October 21st. The service begins at 6:00 PM.
---

Come celebrate with us on Simchat Torah as we complete the annual Torah reading cycle and hasten to begin the new cycle of reading. A venerable tradition on Simchat Torah at the morning service is to honor the person who has the aliyah with which we conclude the Torah cycle. This honor is called chatan (Groom) Torah and will be bestowed this year on Rabbi Randall Konigsburg. The individual honored with the first Torah reading as we begin the Book of Genesis is called kalat (Bride) B'reishit. This honor will be bestowed upon Michelle Konigsburg. On Simchat Torah we do seven processions with the Torah scrolls and dance with them to demonstrate our love of Torah. Everyone at the service who so desires will be called to the Torah for a blessing. As has been our custom for many years, the Rabbi's Table will have snacks and drinks available for you to enjoy following your aliyah to the Torah. The service, on Tuesday, October 22nd, begins at 10 AM.
Rabbi Randall Konigsburg
Rabbi Randall J. Konigsburg comes to Beth Sholom B'nai Israel with over 30 years of rabbinic experience, serving synagogues in Miami-Dade, Broward and Palm Beach Counties in Florida, and most recently Birmingham, Alabama. He has also served as a chaplain for Hospice of Palm Beach County as well as a chaplain for the Palm Beach County Sheriff's Office. Rabbi Konigsburg graduated with a BA in Social Psychology from Florida Atlantic University. He received a B. Lit degree from the University of Judaism (now American Jewish University) in Los Angeles. He received a Master's degree and ordination by the Jewish Theological Seminary of America and was awarded a Doctor of Divinity honoris causa in 2010. JTSA also awarded him the Simon Greenberg Award for Rabbinic Excellence. Rabbi Konigsburg has certificates in Pastoral Crisis Counseling, Kashrut supervision, Substance Abuse Pastoral Care, and has completed a Residency in Pastoral Cancer Care. He is a graduate of the Institute for Jewish Spirituality seventh Rabbinic cohort. Rabbi Konigsburg is a member of the national board of Mercaz, the Zionist organization of Conservative Judaism. He has taught and worked at Camp Ramah Darom in Georgia as well as Camp Ramah in Palmer, MA. Rabbi Konigsburg is married to Michelle and they have three children: Rabbi Ashira (Rabbi Tim Bernard) Konigsburg, Eitan (Alexandra) Konigsburg, and Rabbi Hillel (Sarah) Konigsburg.
Michelle Konigsburg
A little about me: I chose education as my life's work because I am an idealist, believing that we bring positive changes to our world by reaching the children who will inherit it. When I am teaching, I harbor great optimism. Last year I joined SULAM at Beth El in West Hartford, where I serve as Director of this unique Judaic education program. I have decades of experience in educational administration of Jewish institutions including Head of School at Heritage Academy in Longmeadow, MA; Principal of the Hochberg Family Solomon Schechter Day School in North Miami Beach, Florida; Director of Jewish Community Education Services at the Jewish Federation of Minneapolis, Minnesota; Education Director at Temple Torah in West Boynton Beach, Florida; Education Director at Temple Sinai in Hollywood, Florida; and Jewish Educator of the Cohn Early Childhood Learning Center of the Levite Jewish Community Center in Birmingham, Alabama. I have written and implemented curriculum for summer camp educational programs for training and mentoring educators and counselors. One of the most meaningful experiences in my educational career has been serving as an educator for the International March of the Living teaching Holocaust curriculum to teens and accompanying students to Poland and Israel on six occasions. My passion is building relationships, honoring diversity, and working to help humanity to be kinder, more caring and compassionate. I love Manchester, CT and feel blessed to have found my home here at Beth Sholom B'nai Israel. Being a new Savta is my biggest blessing.
Fri, January 24 2020
27 Tevet 5780
Today's Calendar
Morning Minyan

: 7:00a
Candle Lighting

: 4:37p
Kabbalat Shabbat

: 6:30p
---
Friday Night
Candle Lighting

: 4:37p
Kabbalat Shabbat

: 6:30p
Shabbat Day
Shabbat Services

: 10:00a
Havdalah

: 5:30p
Upcoming Programs & Events
---
Candle Lighting
Havdalah
Motzei Shabbat, Jan 25, 5:30p
Shabbat Mevarchim
View Calendar
Fri, January 24 2020 27 Tevet 5780